Places to visit around the Norfolk Broads (South)
The Ted Ellis Nature Reserve. Tel: 01508 538036
Situated on Wheatfen Broad, close to the village of Surlingham on the River Yare. The Ted Ellis Nature Reserve is one of the few remaining areas of the once extensive Yare Valley swamp. It is, undoubtedly, one of the most important sites of its kind in Britain

Address: The Covey, off The Green, Surlingham, Norwich, Norfolk. NR14 7AL
Location map ref: 13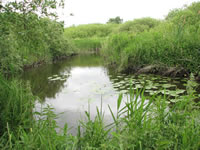 Raveningham Hall Gardens. Tel: 01508 54815
Raveningham Gardens - like many great gardens is the work of one person. This is a place away from the hurly burly of modern life, where you can reflect on how a modern garden can evolve and explore a traditional walled garden which still produces fruit and vegetables for the family as it did for my Victorian ancestors.

Address: Raveningham Hall, Gardens, Raveningham, Norwich. NR14 6NS
Location map ref: 19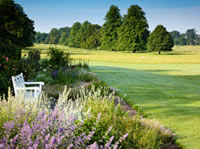 Marriott Sprowston Golf Course
This golf course is located at the Marriott Sprowston Hotel and is a PGA standard 18 hole course. You can find it 4 miles from Norwich on the A1151 (Wroxham Road). Ample car parking is available.

Address: Wroxham Road, Sprowston, Norwich. NR7 8RP
Location map ref: 14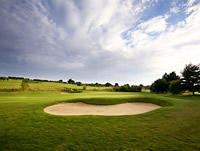 City of Norwich Aviation Museum.
Tel: 01603 893080
This museum is located close to Norwich Airport off the A140 Norwich to Cromer road. On display is a variety of aircraft including a mighty Vulcan bomber, Harrier jump jet, various fighter aircraft, helicopters and a couple of retired commercial airliners.

Address: Old Norwich Road, Horsham St Faith, Norwich. NR10 3JF
Location map ref: 15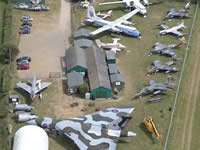 Norwich Puppet Theatre. Tel: 01603 629921
Whilst in Norwich take the family along to the Norwich Puppet Theatre. It has a 180 seat main theatre and 50 seat studio presenting a year round programme of high quality puppetry, drama, workshops and family centred entertainment.

Address: St. James, Whitefriars, Norwich, Norfolk. NR3 1TN
Location map ref: 16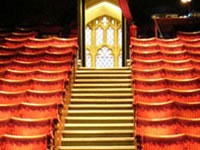 Pettitts Animal Adventure Park. Tel: 01263 733858
Located in the pretty riverside village of Reedham on the River Yare, Pettitts features animals, rides and live entertainment. There are rides galore for young children, family entertainment, exotic and domestic animals and birds to see as well as animals to feed and pet.

Address: Church Road, Reedham, Norfolk, NR13 3UA.
Location map ref: 20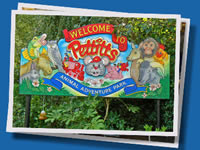 Norwich Castle Museum & Art Gallery
Tel: 01603 493625
One of the City's most famous landmarks, Norwich Castle was built by the Normans as a Royal Palace 900 years ago. Used as a prison from the 14th century, the Castle became a museum in 1894. Now the County's principal museum, the Castle is packed with treasures to inspire and intrigue visitors of all ages. Its outstanding collections of fine art, archaeology and natural history are of national importance and include the best collections anywhere of paintings by the Norwich School of Artists and the world's largest collection of ceramic teapots.

Address: Castle Meadow Norwich Norfolk. NR1 3JU
Location map ref: 17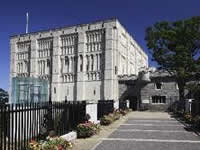 Strumpshaw Steam Museum.
Tel: 01603 861555
Situated off the Strumpshaw Road near Brundall. The Strumpshaw Steam Museum has a wide range of exhibits all steam related. You will find working steam engines, lorries, huge 100 ton working beam engines, a narrow gauge railway, fairground carousel, working mechanical organs & memorabilia and a cinema organ. A shop & refreshments are available on-site.

Address: Strumpshaw, Norwich. NR13 4HR
Location map ref: 21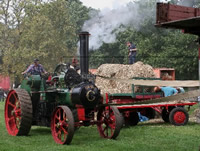 Norwich Cathedral
It can be seen from many vantage points across Norwich and has occupied a city centre site for over 900 years. The cathedral is a must see on any visitor's list. It has the second highest spire in England and it's beautiful grounds must not be missed.

Address: The Close, Norwich, Norfolk, NR1 4EH.
Location map ref: 18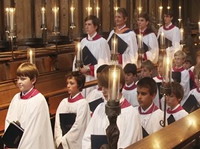 Somerleyton Hall & Gardens. Tel: 01502 734901
Can be found 5 miles north-west of Lowestoft on the B1074 road. Somerleyton Hall is widely regarded as one of the best examples of an archetypal Tudor-Jacobean mansion and one of the most beautiful stately homes in Britain whose rooms and gardens are open to the public.

Address: Somerleyton Hall, Lowestoft, Suffolk, NR32 5QQ
Location map ref: 22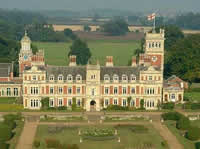 Oulton Broad Speedboat Racing
Taking place most Thursday evenings in season, Oulton Broad speedboat racing can be viewed from Nicholas Everitt Park at Oulton Broad. It is reputed to be the oldest racing circuit in Britain and is one of the few which caters for Hydroplanes, Catamarans, Mono-hulls and Juniors. Each category will race over 3 heats, 6 laps for Hydroplanes and Juniors (over the short circuit), and 9 laps for Catamarans.

Address: Oulton Broad, Suffolk
Location map ref: 23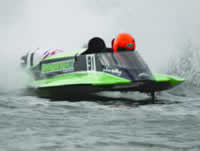 Whitlingham Country Park.
Tel: 01493 368129
Whitlingham Country Park is located to the east of the city of Norwich with easy access from the A47. Located near to the village of Trowse, this woodland and water-land hosts many activities for all the family. Canoes, sailing boats, rafts, windsurfers and kayaks are all available to hire or you can bring your own. For those who need a little help to get started, tuition is available. The surrounding woodland offers up miles of walks for landlubbers together with cycle trails, archery and climbing. There is a visitor centre on-site which houses a cafe and toilet facilities.

Address: Whitlingham Lane, Trowse, Norwich
Location map ref: 24